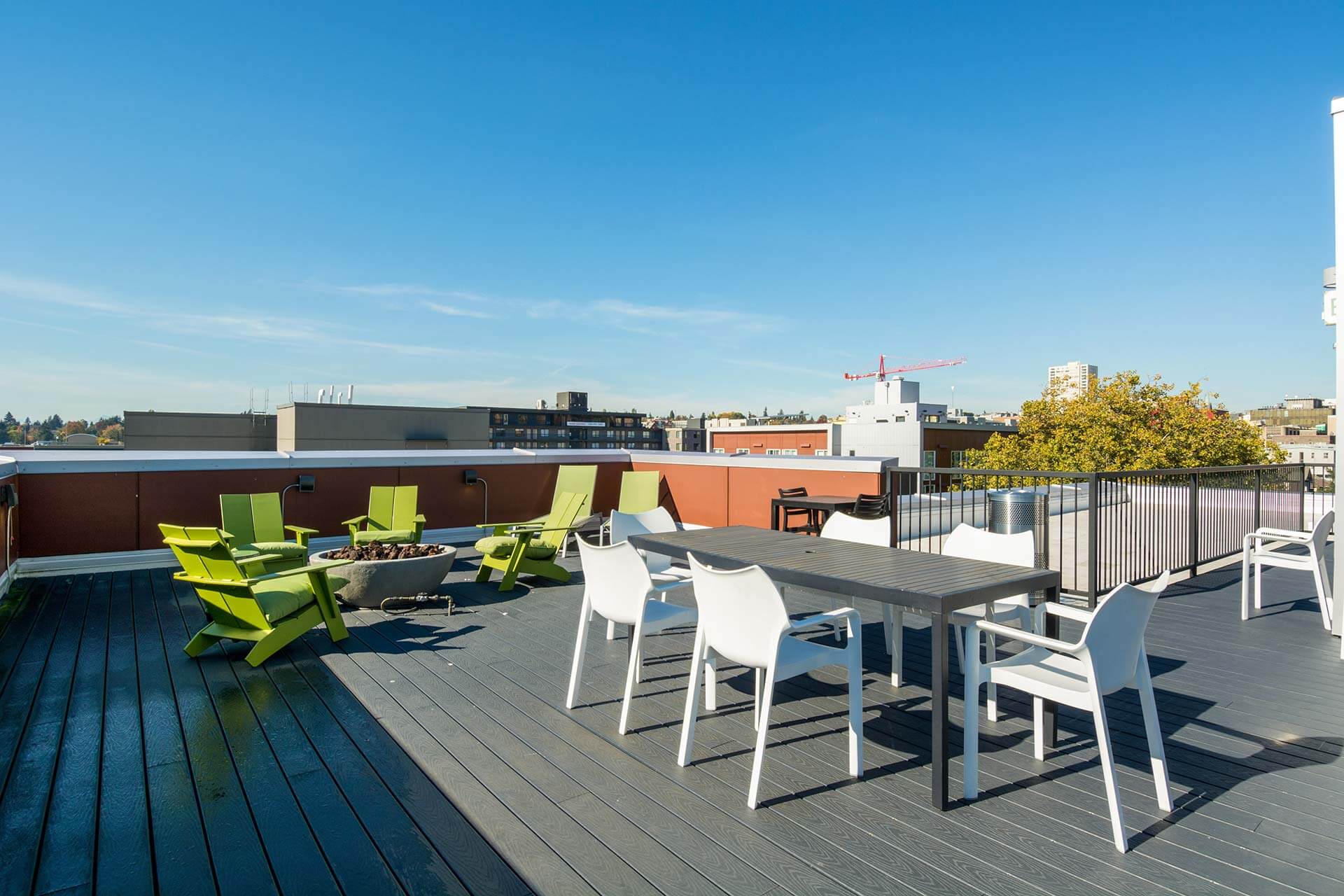 silent montage of stock video
AMENITIES
At NORA, we've got all the right amenity perks! Whether you need a quiet place to get some studying done or want to kick back and relax after a long day of classes, our first-rate amenities offer everything you need. Check out our community and apartment features to see why NORA is the best off-campus housing option for students!
COMMUNITY AMENITIES
Professionally Owned and Managed
Rooftop Patio
Outdoor Gas Fire Pits
Electronic Access
Bike Storage Room
LEED Silver Certified
Steps to Campus
Stunning Views of the City Skyline
Pet Friendly
APARTMENT AMENITIES
Fully Furnished
Select Utilities Included
Individual Per-Bed Leases
Roommate Matching
Floor-to-Ceiling Windows
42" Flat-Panel TV
Full Kitchens*
Kitchenettes**
Murphy Beds**
Vertical Slat Blinds
Juliette Balcony***
Patio***
Modular Rolling Tables**
Modern Appliances
Modern Bathrooms
Hardwood-Style Floors
Individual Closet or Wardrobe
Washer and Dryer
* Two-bedroom apartments only
** Studio apartments only
*** Some apartments (contact management for more information)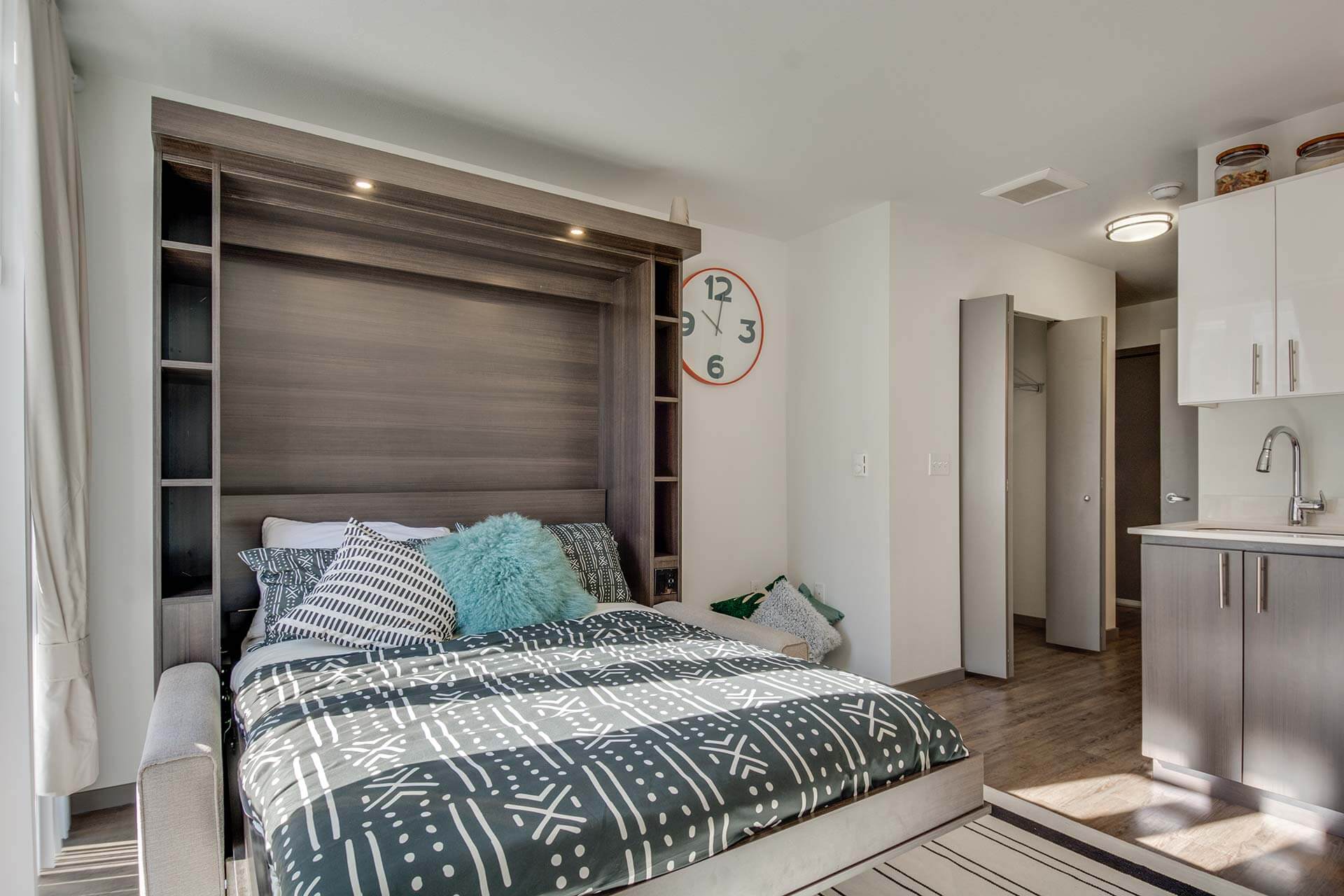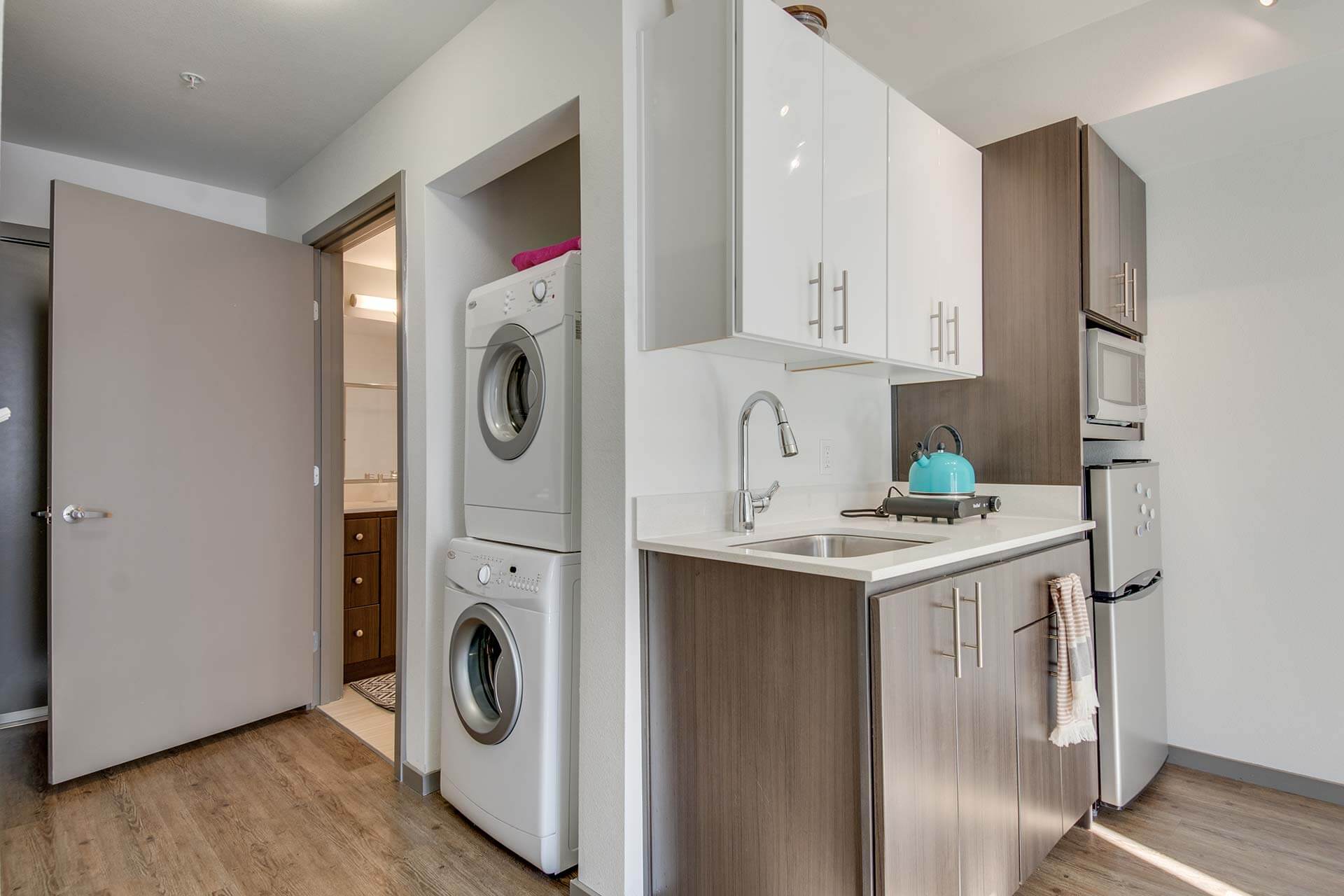 THE CA ADVANTAGE
NORA is managed by Campus Advantage, a leading property management company based out of Austin, Texas. At CA, we put residents at the center of every decision we make through an approach called the Students First® Experience, and that same mentality is infused into our communities and customer service interactions across the country. We believe that by helping our residents succeed, we are in turn successful.
Better credit is as easy as…
Step One:
Be a renter at any Campus Advantage Community!
Step Two:
Pay your rent on time like you always do.
Step Three:
We notify the Credit Bureaus. You watch your credit score go up!
*All leases signed 2/20/23 or later are automatically opted in to the program and a fee of $7 will be added to monthly installments starting 8/1/23. Click here to OPT OUT of MyCreditLift.
STUDENTS FIRST® EXPERIENCE
Our residence life program provides unmatched service, fun events and workshops, and a community experience you'll love.
CAREER SUCCESS PORTAL
Enjoy 24/7 access to tools needed to help you perfect your resume and practice interview skills — and discover over 500,000 unique job opportunities!
OTHER PERKS
From close-to-campus convenience and competitive rates, to individual leases and discounts on hotels, calling a CA community home comes with great benefits.