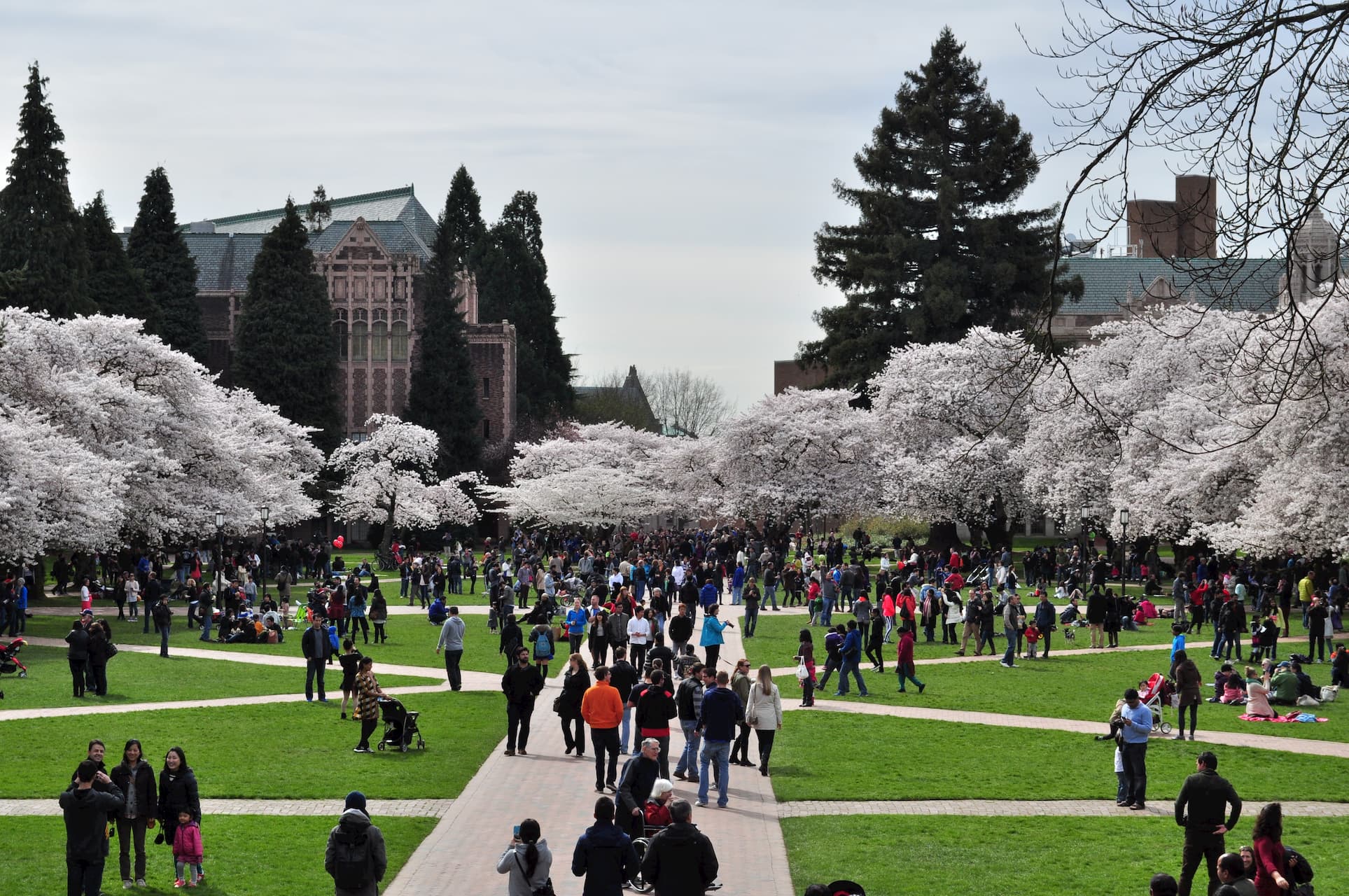 Washington is known for many things — the Grunge music movement, the Space Needle, The Seattle Seahawks, Mount Rainer, the beautiful Spokane outdoors, and of course, lots of rain. Throughout this great state, another noteworthy claim to fame includes universities with a rich background of academic excellence, especially when it comes to the history of the University of Washington.
Founded in 1861 and designed and built by John Pike (where Pike Street gets its name) in downtown Seattle, the surging enrollment numbers forced the university to relocate in 1895 to Denny Hall. In the 1950s throughout the 1970s, the university's enrollment more than doubled to 34,000, and by 1990, the University of Washington opened two more campuses in Tacoma and Bothell. 
Fast forward to the present day, and impressive numbers reflect how the University of Washington has grown to become an outstanding educational beacon for students around the world:
More than 32,000 students are enrolled at the university.

The university employs 125 members of faculty/instructors.

The university is ranked #6 as a public school of education and #14 overall in the March 2020 rankings.

Students have the option to choose from a plethora of degree programs with options for

bachelor's, master's, and doctoral degrees, as well as certificates. 

The top five majors at the university include Social Sciences, Biological and Biomedical Sciences, Engineering, Computer Sciences, and Business Management.

University of Washington students perform 400,000 hours of community service per year.

The college has 300+ partnerships with different schools, nonprofits, and communities.
And here's a fun fact about NMSU: Did you know that bubblegum, vinyl, synthetic rubber, and even the color TV tube were all invented at the University of Washington campus?