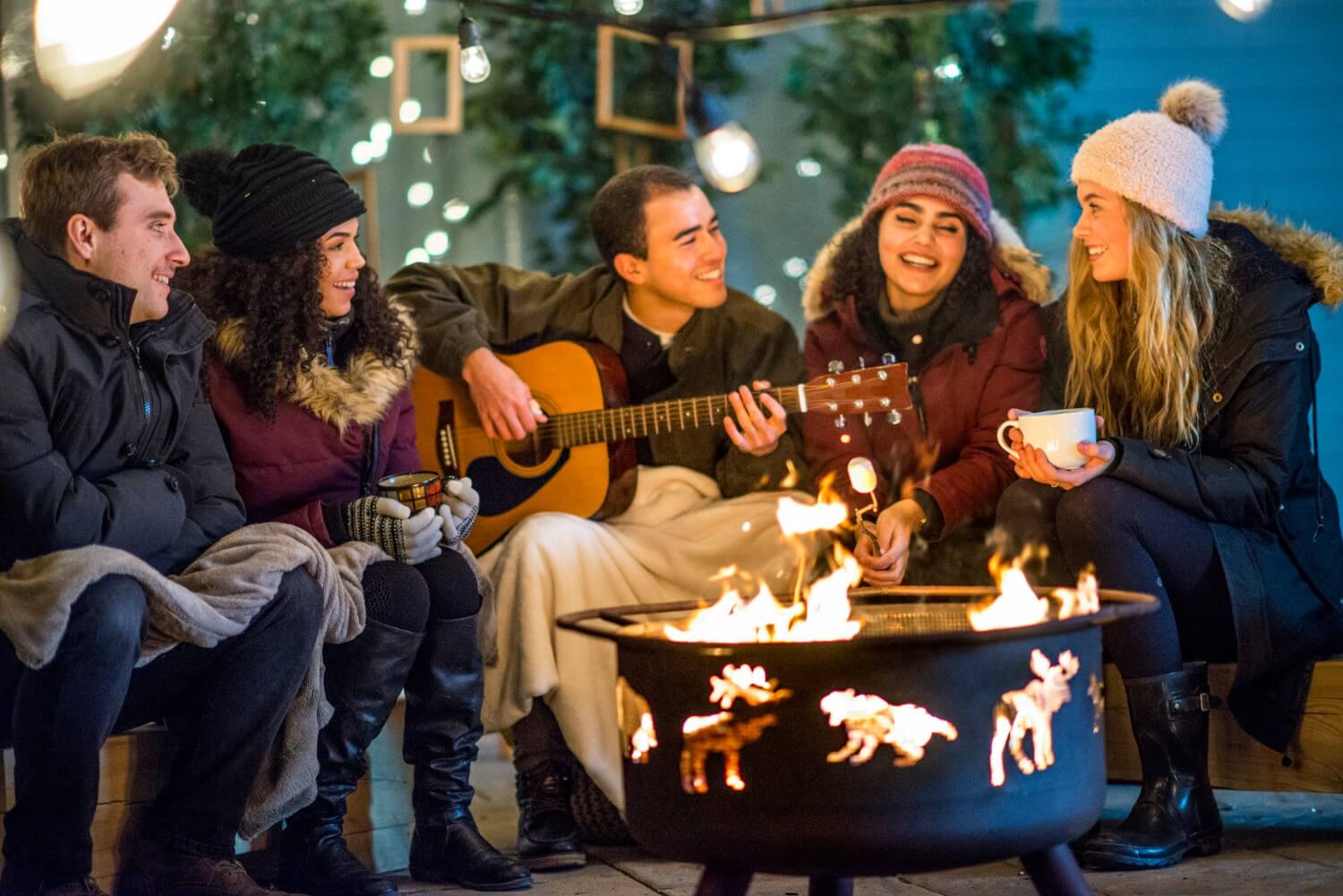 Thanksgiving is over, and we're right around the corner from finals and winter break! Renew today so you don't have to deal with the hassle of finding housing and moving when your lease is up. In order to get the best rate, don't hesitate and renew TODAY!
We're excited for this winter season and can't wait to see you at all of our events this month! Wishing we would hold a specific event? Let us know and we'll work it into our event schedule next month.
Special Highlight
• Our hours have temporarily changed. The office is now open on Monday–Friday from 9 a.m.–5 p.m. We are still open on Sunday from noon–5 p.m. Be sure to plan accordingly.
• Please separate all trash and recyclables into the appropriate bins. Don't know where your trash belongs? Ask and we'll be happy to help.
• Smoking in your apartment is NOT allowed. Doing so can carry a fine of $100 per resident and lead to eviction with additional fines of $250 per resident. There is no smoking allowed in the lobby, clubhouse, parking garage, stairwells, elevator, or within 30 feet of any entry door to the buildings.
Reminders & Updates
Locked out of your apartment, neighbors being loud, or have an emergency? Please call the Community Assistant on call at (206) 467-4074 for any after-hours emergencies. Available seven days a week!
Rent is due on the 1st of the month, and late fees will be applied on the 4th at 8:30 a.m. If you have a check, be sure to get that check into the leasing office by the 1st in order to avoid any late fees.
The leasing office will be closed December 24–25, so please plan accordingly and let us know if you have any questions.
For any resident/roommate conflict-related issues, lounge reservation requests, and event idea submissions, please contact our Resident Director, Clara VanLandingham, at [email protected].
Tips to Help You Through Finals Week
The time that you've been dreading all semester is here: final exams. This is a very stressful time for everyone, so remember to take a minute just for you.
Studies have shown that when you take one minute just for yourself every 30 minutes, your grades will improve. Cramming has proven not to work because you're stressed, exhausted, and less likely to absorb everything that you're trying to learn. Taking a minute just for you will allow you to breathe and reset your mind as you continue to study.
After your minute, make sure to take 10 more minutes to review what you've learned, and then 20 more minutes of new information before you take another break.
Just thinking about final exams gets stressful, so make sure to breathe and prepare the right way. Whether you're writing papers, presenting, or taking an exam, preparation is the best way to get an A.
Here are some professor-approved study tips:
Drink water, not soda or energy drinks.
Eat fruits and veggies to give you natural energy.
Turn your phone off as you study to lessen distractions.
Find a study partner so you can quiz each other.
Use the on-campus tutoring centers or peer-led groups.
Talk to your professors! It shows that you care and are trying to do well.
Make sure to eat a good breakfast the day of your exam. It truly is the most important meal of the day.
As a member of the Campus Advantage team, we want to do all we can to help you succeed! Make sure to stop by your local front office to see what resources or events they have to help you during this stressful week. We know that all of you are going to do amazing on your final exams!
Community Events Calendar
Finals Survival Kits — December 6–7 — Everyone needs a little help through finals, so stop by the leasing office to grab your very own survival kit!
Breakfast on the Go — Monday, December 10 from 9 a.m.–noon — To kick off finals week, we'll have breakfast on the go! No one has time to make breakfast during finals, so swing by the leasing office to get breakfast on us!
Finals Celebration — Thursday, December 13, All Day — Treat yourself! Swing by the office at any time during the day to grab some treats. Want to know what we're having? You'll have to come and see for yourself!
Winter Cookie Decorating — Wednesday, December 19 from 3–5 p.m. — Come celebrate the holiday season with cookie decorating in the rec room. The treat you can create and eat!