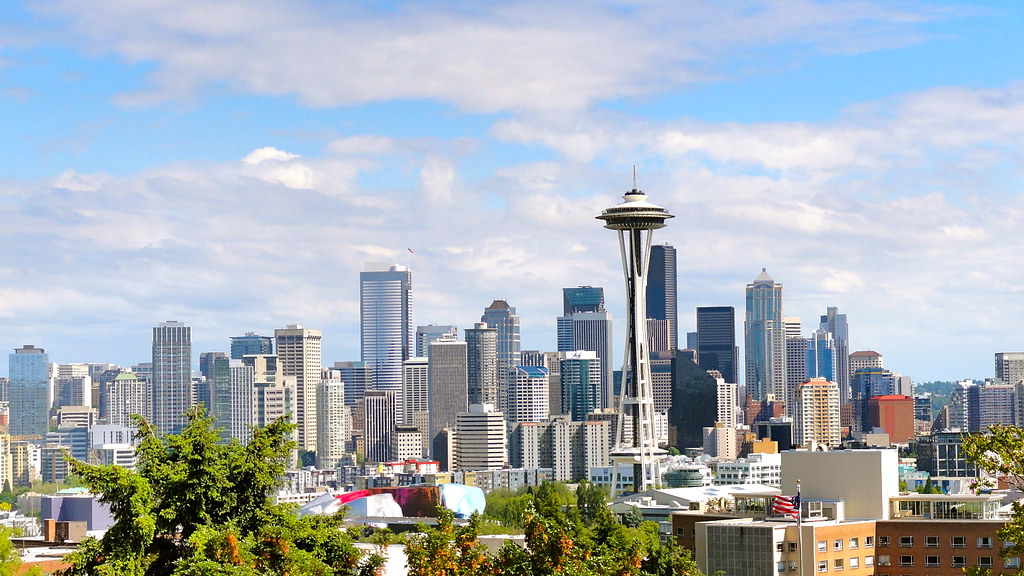 You'll love our little nook in Seattle. With so many hot spots nearby, we thought it'd be great to give you a breakdown of some of the best spots that are within walking distance in the area that you'll want to be sure to check out. When you live at The Nora, you'll have quick and easy access to some great local eateries and other great hot spots in town.
Starbucks
Location: 4147 University Way NE, Seattle, WA 98105
Right up the block off the corner of NE 42nd St. and University Way NE, you'll find a Starbucks coffee shop to help you get going in the morning. It's just a quick hop and skip away from The Nora along with several other nearby coffee shops.
Location: 4140 University Way NE, Seattle, WA 98105
Get together with some friends and find out who's the cleverest in your group (You, obviously. As if there was any doubt ; ) You'll find a variety of clever group games and mysteries that are updated frequently. Also, don't forget to bring your student ID for an easy $5 discount!
Saigon Deli
Location: 4142 Brooklyn Ave NE, Seattle, WA 98105
If you're in a rush and looking for a quick bite to eat, you can't go wrong with Saigon Deli's incredible selection of authentic Vietnamese dishes. You'll definitely want to try out their Banh Mi which is one of the items they're best known for that many rave about.
Guanaco's Tacos Pupuseria
Location: 4106 Brooklyn Ave NE, Seattle, WA 98105
Find authentic Salvadorian cuisine at Guanaco's Tacos Pupuseria, where you'll find a relaxed atmosphere, fast service, and large portions at a great price. Be sure to try their mouth-watering papusas, they're incredible!
Location: 15th Ave NE & NE 41st St University of Washington campus, Seattle, WA 98195
The University of Washington's very own Henry Art Gallery was actually the very first art museum open to the public in the state of Washington, opening their doors in 1927. They're always introducing new collections so be sure to check out their website regularly to see what new exhibits are open. Their founder, Horace C. Henry, founded the museum "on the principle that art stimulates inquiry, fosters knowledge, and builds a healthy community."