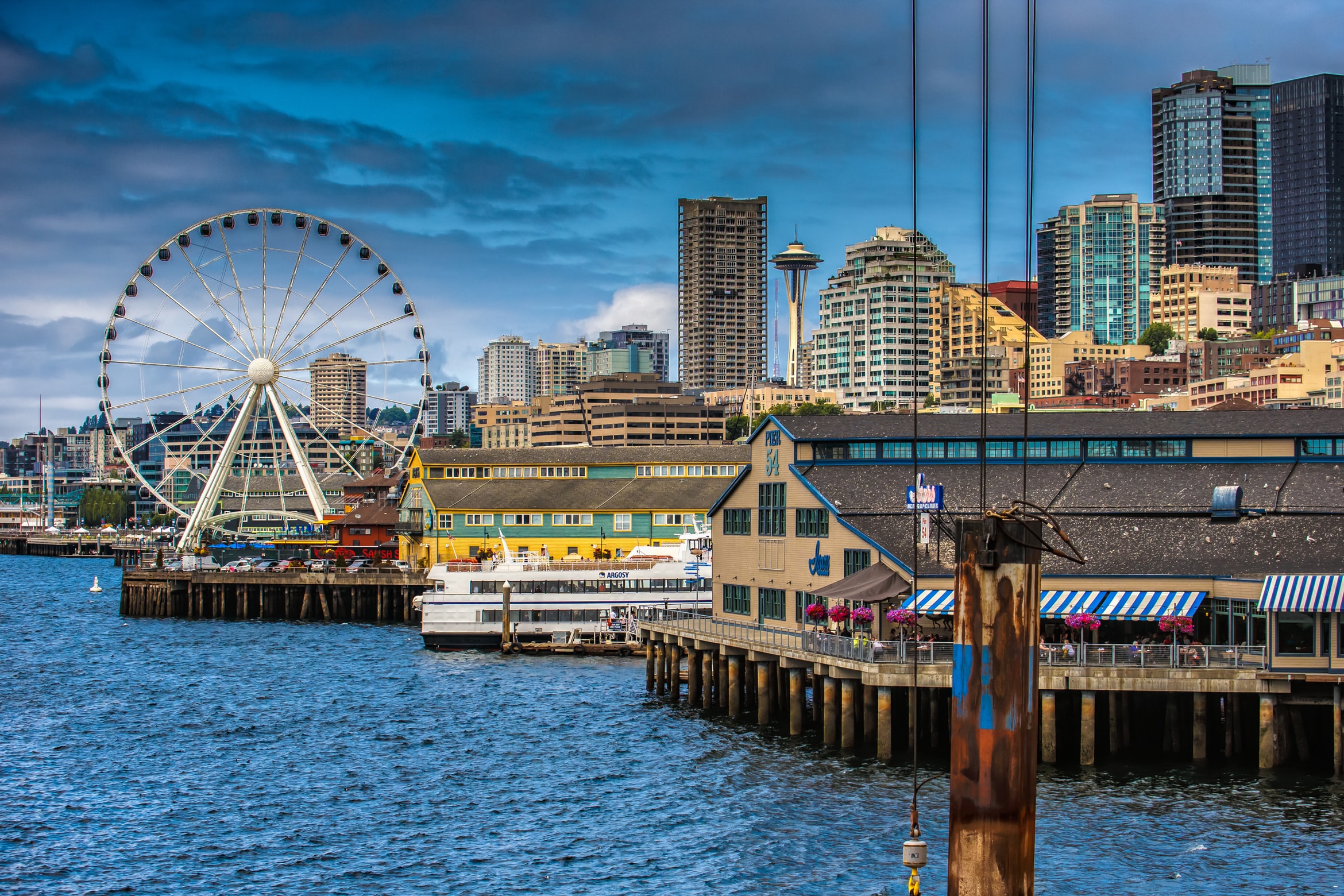 Seattle is a city known for being hip, modern, and quirky. For a destination that offers many unique sights and experiences, Seattle may be just the place you're looking for.
If you're asking what is there to see and do in Seattle, WA, you've come to the right place. This article showcases a few of the best things that The Emerald City has to offer. Seattle is indeed a city that has it all: art galleries, live music, waterfront views, majestic mountains, wine country, microbreweries, techy businesses, and even boats. Be sure to check out these five places for what to see and do in Seattle, WA.
Pioneer Square
Pioneer Square is Seattle's oldest neighborhood because it's where the first settlers were thought to build their homes. Soak up the city's history by taking a casual stroll to appreciate the incredible architecture of the Smith Tower. Visit the Klondike Gold Rush museum, or take Bill Speidel's Underground Tour. Check out the used bookstores and have a relaxing stop at Cafe Allegro or Uptown Espresso.
The Space Needle
The Space Needle is one of the most iconic landmarks in Seattle, WA. The 605-feet tall construction was originally part of the 1962 World's Fair. It was recently renovated to include upgrades such as the Sky-risers, which consists of glass walls that tilt, so you'll have the illusion of floating on air, and the Loupe, a revolving floor that's a first of its kind in the world.
The Seattle Great Wheel
The Seattle Great Wheel was built in 2012 and has become a permanent fixture of the city skyline since then. With a height of 175 feet, this Ferris wheel is located on the end of Pier 57, and you can enjoy three revolutions around in one of its 42 air-conditioned gondolas as you watch the breathtaking view of the entire city, the water, and the mountains.
Chihuly Garden and Glass
Chihuly Garden and Glass features a unique visual experience showcasing the glass-blown installation works of Dale Chihuly, a Northwest glass artist. You'll be amazed at his outdoor pieces made to fuse well with the plants in the garden. The piece uses the principles of refraction, and seeing it from different angles will definitely give you a mesmerizing experience.
Pike Place Market
If you're a self-confessed foodie, you have to drop by at Seattle's famous Pike Place Market. You can indulge in some truly scrumptious grub at Pike Place Chowder, which serves what is probably the best clam chowder in town. Head off to Lowell's after that and sample the well-known Seattle Joe's Scramble made with spinach, mushrooms, and sausage. Make a final stop at The Crumpet Shop, Seattle's first baking company, which is famous for its tasty crumpets and scones.
There's Something for Everyone in Seattle
Whether you're a local, visiting for the first time, or revisiting the city because you've fallen in love with it, Seattle never ceases to amaze with its many attractions. Don't forget to include these five fun things to do in Seattle, WA on your adventure!